Mission, Vision, Goal
Mission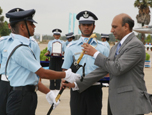 The scheme to establish sainik schools was introduced in 1961 with the primary aim of preparing boys academically, physically and mentally for entry into the National Defense Academy. It also aimed to eradicate the regional/ rural-urban disparities in the officer cadre in the armed forces. Even though our prime motive is to equip children to join the prestigious NDA, we are committed to orient our educational and developmental processes in a manner that help grooms our students into leaders (pioneers) in their chosen fields.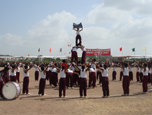 Vision
Education is the biggest social enterprise ever undertaken by any civilization on globe. We are fully conscious of the great and sacred responsibilities of human engineering that we are entrusted with. Our Endeavour here is to ensure that each child receives the right education from the right people in the right environment.
We make conscious efforts to ignite minds and to create in the students a love of learning and continuous development by making the learning process an enjoyable experience. In this process the students develop a high self-esteem and are equipped with life skills that will place him first among the equals. We provide an exemplary and enviable residential and extras curricular programme that empower the students to be contributing citizens in India and the international community.
Goal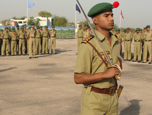 The primary goal of the school is to prepare boys academically, mentally and physically for entry into the National Defence Academy. It enables boys from economically weaker sections of the society to take up an illustrious officer carrier in the Armed Forces of the nation. Character building, dedication, patriotic outlook and esprit-de-corps are the qualities which are promoted by the Sainik Schools.