Methodology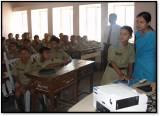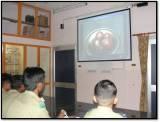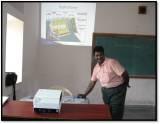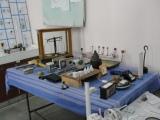 Education in Sainik School Balachadi is a blend of culture and heritage with the modern play way and the various aspects of learning. Sainik School Balachadi aims at integrating the three R's and transforming them into the use of the three H's ( Head, Heart and Hands ), with a view to open out the new horizons for a child.
The school follows a system of continuous evaluation. The students are assessed on the basis of their regular performance in scholastic and non-scholastic activities. From class VI onwards the students have terminal and final examinations apart from the Weekly Test and the Surprise Tests.
All these follow the left to right movement, essential for reading and writing. Outdoor games, action songs and rhythmical activities take care of the larger muscles and the aesthetic values. Activities related to grouping, sorting, categorizing, finding the odd one out, sequencing, differentiating between the similar and different pictures, objects and people, develop the ability to reason and apply the items learn, in meaningful situations. Free hand drawing enhances self- esteem, expression and creativity. In classes VI to VIII children are initiated into the formal teaching - learning situations, maintaining a balance between the lecture method and activity- oriented methods. In classes IX to XII, children are provided learning experiences as per the guidelines of the CBSE. In order to take learning beyond the four walls of the class room, each class undertakes field trips/ picnics/ excursions, as per the requirements of the curriculum.